This post is also available in: Français (French)
You made a point of introducing yourself as a lesbian researcher at the beginning of your speech. Why is it important for you to reveal your sexual identity, including in a scientific context?
In fact, as researchers we have been socialized to detach or disengage ourselves from the research objects we work on. Personally, I am in favor of a much more committed science, where we position ourselves by taking note of who we are. Not to give legitimacy to what we do, because I think that even a person not directly concerned with the issues of sexuality can very well address LGBTQ communities and present a very respectable work.
Yet, I believe that positioning oneself in relation to this subject is important, especially since my research focuses on queer people like me and this sharing of identification is not trivial. I also do it because on the one hand I am in a safe context that allows it, and also because historically, gender minorities have been excluded from academic meetings. This is therefore a militant act and a way of reclaiming demands in a universe where we were, at a certain time, ejected.
What can a lesbian researcher working in the field of queer solidarity do to advance this cause?
It is a demand for transparency towards our communities that we owe to our communities. It is important to ask ourselves several questions at this level. What do we do with our research? Who does it serve? What dissemination can we guarantee? Does it speak an accessible language? Does it give voice to those concerned? It is the answers to these questions that can mark our contribution to greater solidarity with our communities.
One of my objectives is to break down the boundaries between LGBTQ activists, community stakeholders and the academic world...
Doesn't the academic world remain elitist despite all the goodwill of its committed researchers?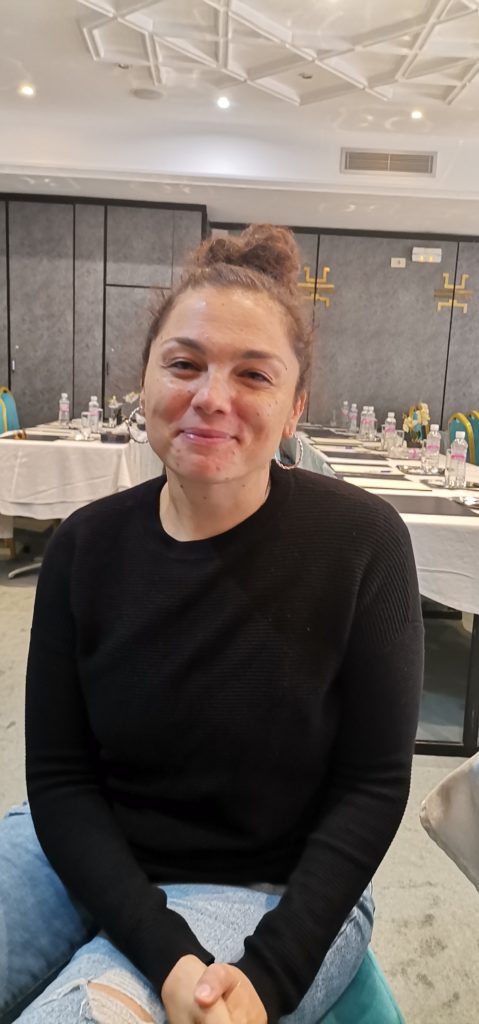 It is true that this environment remains a privileged one. It would be hypocritical to say that my activism is embodied only in the articles that I will publish and which will ultimately serve my own career. But I don't want to make value judgments either: it is up to each person to develop their own capacities to get involved or not in the queer cause.
Security issues are crucial here, as are the imperatives and living conditions. To speak about my case: I have a seven-year-old daughter, who will be a priority in the organization of my time. Hence the fact that at times I will be less involved in community movements than others. However, I do agree that we must think beyond the academic world to disseminate our results.
I believe that the organization of conferences where we can open up dialogue, involve community groups and bring activists and researchers together seems to be a good strategy. Moreover, one of my objectives in relation to my academic career consists, in all humility, in breaking down the boundaries between activists, community stakeholders, who are socially disadvantaged, and the academic world, which is always praised from a symbolic and economic point of view. There is no consensus on this objective.
During this conference, the myth of transnational queer solidarities was widely discussed with examples of the discrimination encountered by LGBTQ communities in the West. Do you share this position?
Yes, I do. We also talked about the paternalism of the northern countries on this issue, their hypocrisy as well as their double talk. My colleague from the University of Montreal, Ahmed Hamila, explained how the West seeks to invest in the LGBTQ rights of the southern countries, but when there is a movement of the community actors towards their countries, barriers are erected.
I personally experienced this issue through the choices of my parents who emigrated to Canada at the end of the 1960s in a context that was very close to assimilationism. The good migrant at the time was the one who whitened himself and quickly adopted the culture of the land where he had settled. I felt the repercussions on my identity. Moreover, my French first name is a very good example of the pressures that my parents had to endure. The process of alteration that I experienced says a lot about the violence of a system that does not really make room for difference.